Engagement is such a important time. It's a time filled with anticipation, joy and love; capturing this moment in your life can often be just as exciting as your wedding day.
One of the questions that I receive often is "when should we take our engagement photos?" And that's a great question! I recommend taking them at least 6 months before the wedding date.  If you will be using your photos for your save-the-date announcements or in other creative ways, you will need to allow yourself time for your session, editing time for the photographer, and delivery of your products.
Here are 5 Reasons why engagement sessions are so important:
To get to know your photographer. I think this is by far the most important of all.  After all,  you are going to be spending one of the best days of your life with this person.  You need to trust them, you need to know they fit your style and make sure they fit your personality.

This gives you a chance to get in front of the camera and get comfortable.  I believe the each photographer has their own way of posing to get the style of photos they create.  It needs to be done with ease so your images reflect natural, authentic photos.

This gives you a great opportunity to do a trial run on your hair and makeup!

To get yourself some great photos!   Early in the engagement is the perfect time for an e-shoot; while the excitement of the proposal and visions of the future are still fresh in your mind, that emotion will be clearly evident in your photos.  This way you have photos where you are not in  your wedding day attire.  Some nice professional photos documenting this time of your life!

To get images to use AT  your wedding or for save the dates etc.
Sure you'll have photos on your wedding day, but this is different! Your wedding is the day planned for a party with your family and friends, but this shoot is all about YOU.  Take this time and enjoy each other!
I offer free consultations so be sure to contact me!  I would love to be a part of this journey!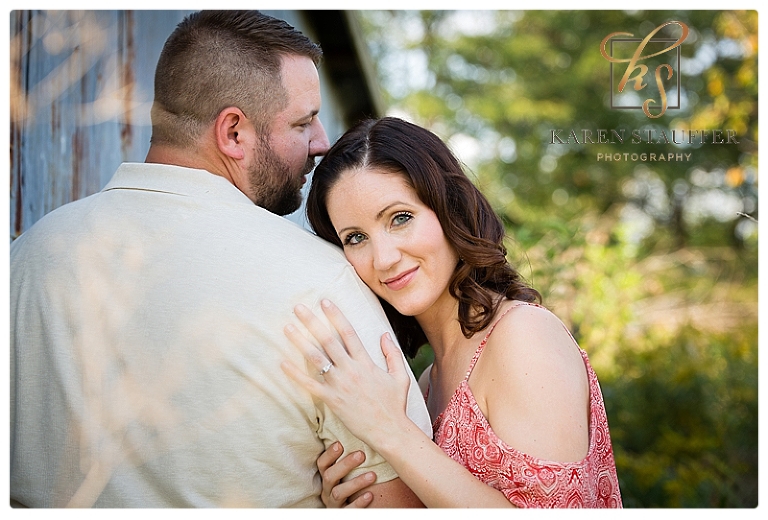 Be sure to check out their engagement session on the blog!