Milligan & Gardner's Bloomington Country Club Wedding
 It's hard to put my finger on what made this particular Bloomington Country Club wedding so extraordinary.
Maybe it was the bride herself.  Her genuine love for other people that just oozes out of her.  Maybe it was the groom's sense of humor that kept me laughing throughout the day.  Or maybe it was their families that were just so awesome to work with.  I guess all of that combined is a perfect recipe for a great wedding.
We started at the day at Magnolia Salon where Lindsay and the girls got their hair and makeup done.  We then headed on over to Bloomington Country Club where we finished out the day.
They chose Orange and Blue for their colors which stems from their love of sports.  The flowers were done by Forget Me Not Flowers.  Both the bridal bouquet and the table centerpieces were gorgeous.  The centerpieces definitely made a statement in the room.  The rings were purchased from Bremer Jewelry.  That store has such beautiful stuff!
Lindsay & Mark chose to do a first look that day.  It made photos after the ceremony a short process and we were able to get them back to their guest rather quickly.  We made sure to recreate an image on the golf course that was done by her parents when they got married.  That was such a fun idea!
The Dueling Pianos at the reception were awesome!  WOW were they good!  They were provided by a company called Felix & Fingers.  They covered both the outdoor ceremony and the reception.
This Milligan-Gardner Bloomington Country Club Wedding was one to remember.  I loved being a part of their wedding day.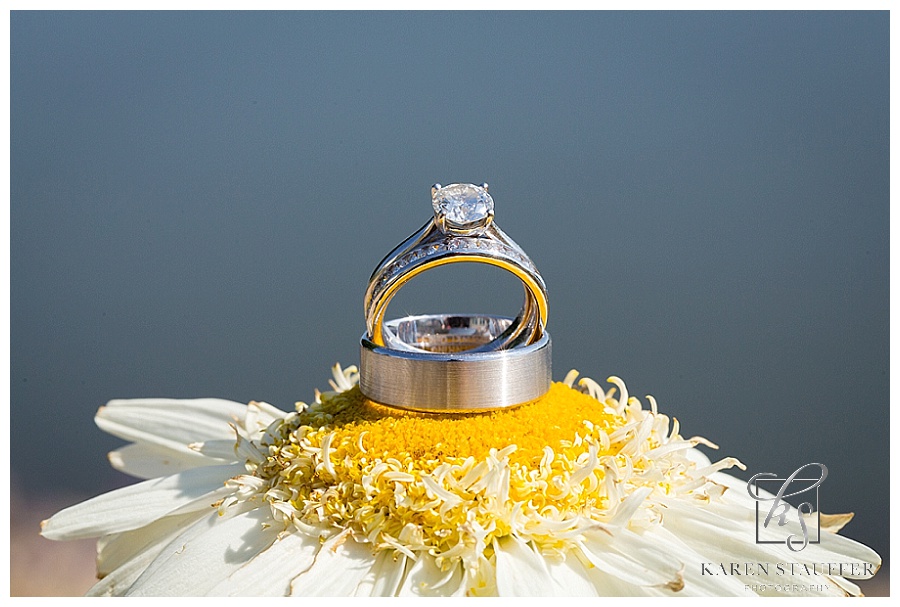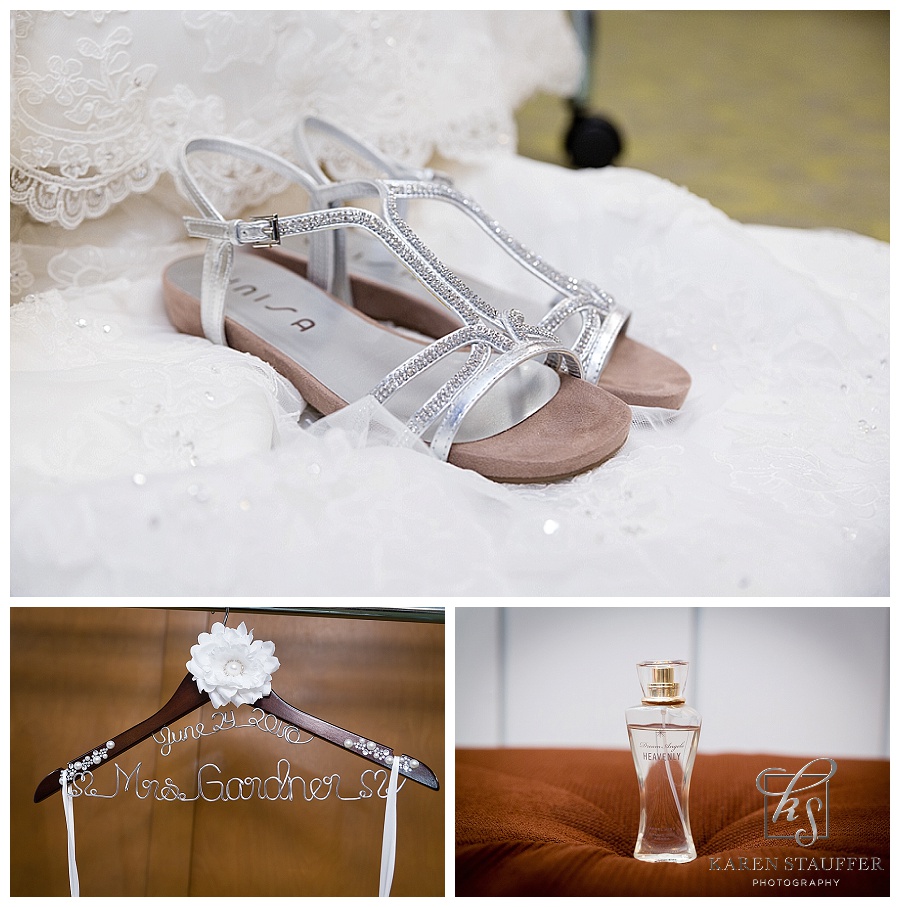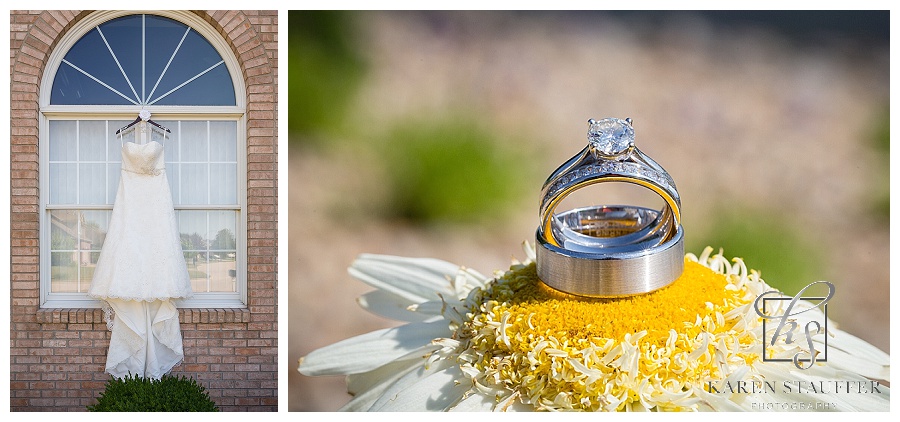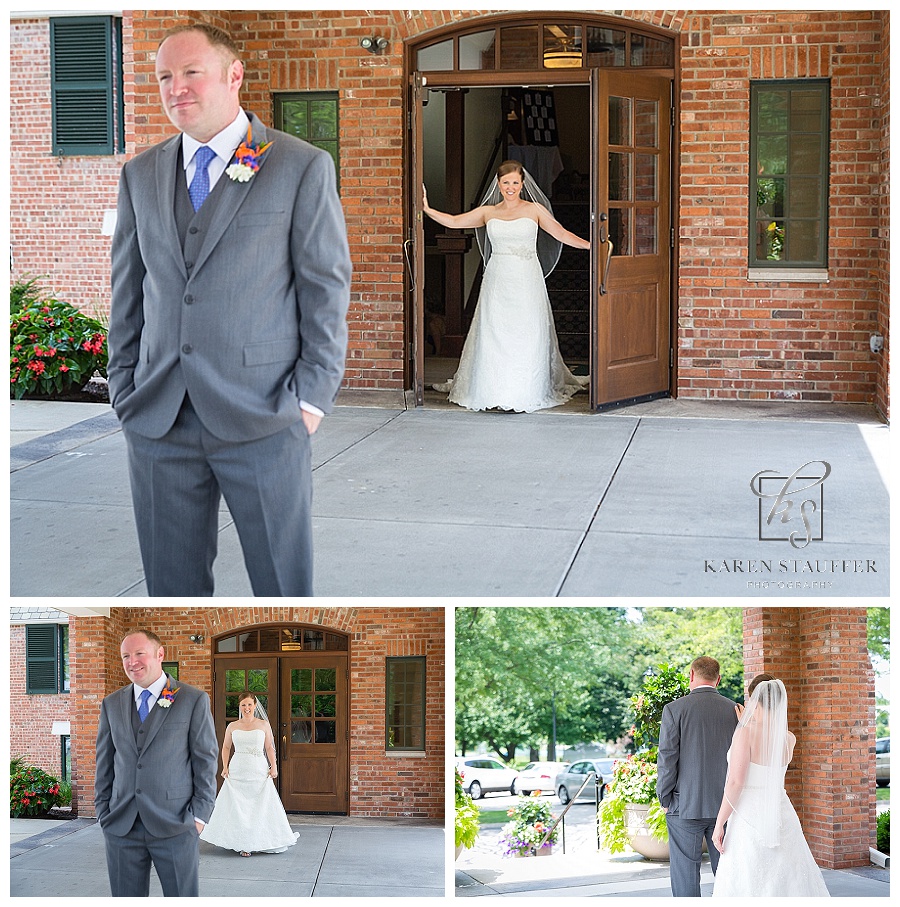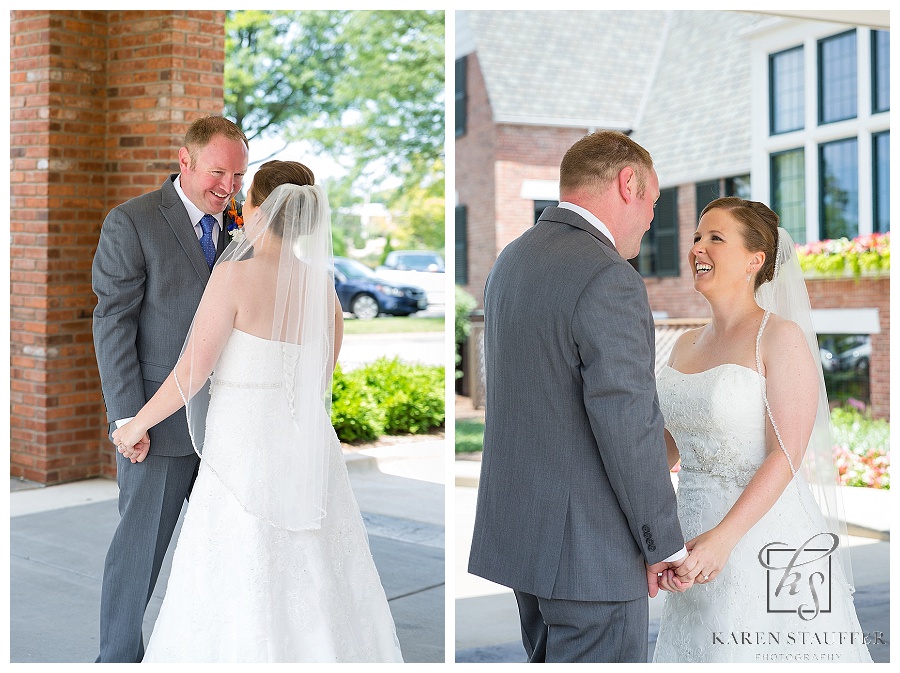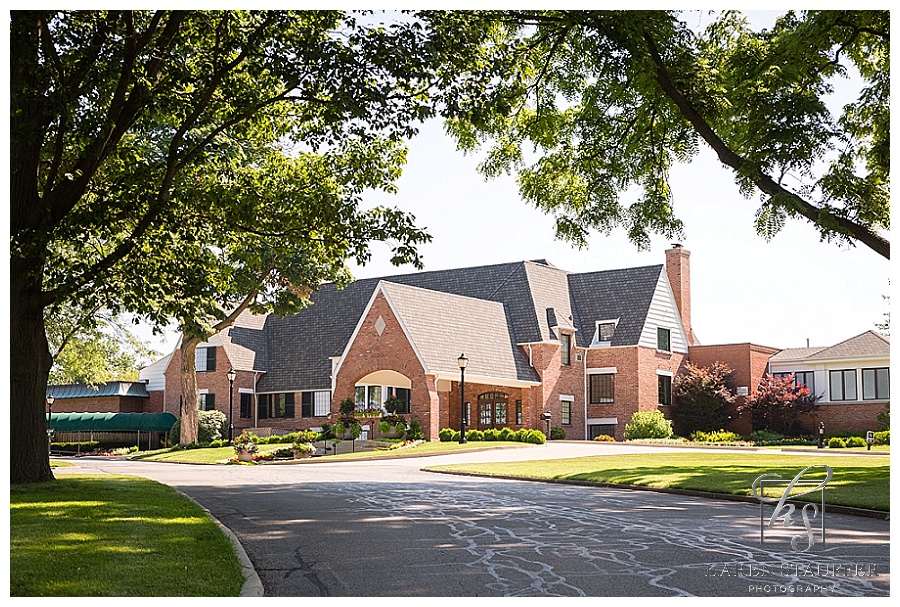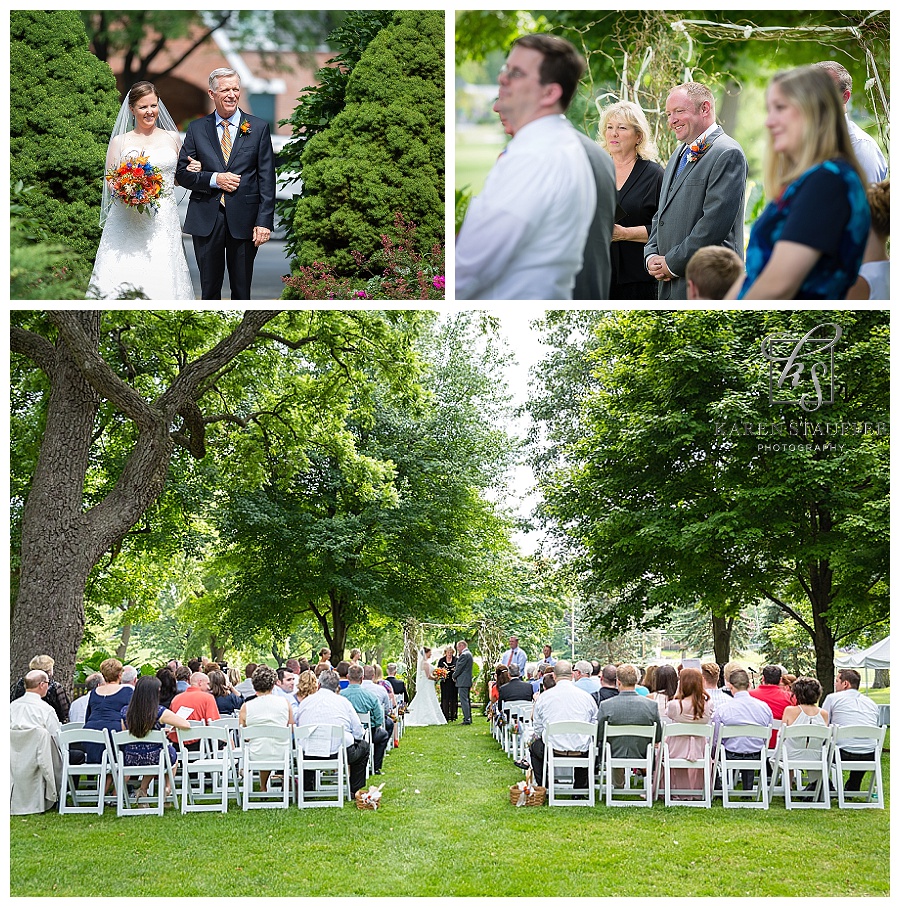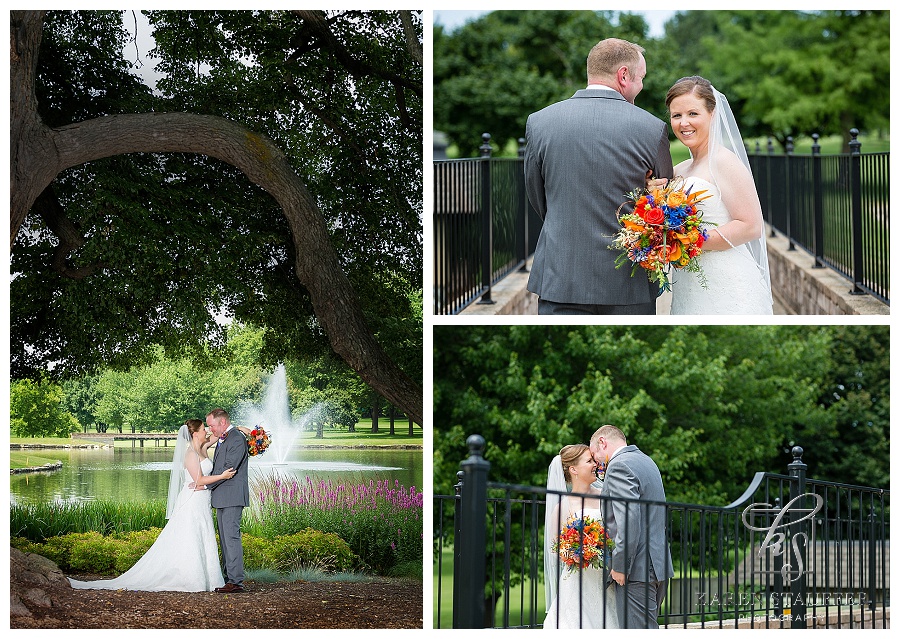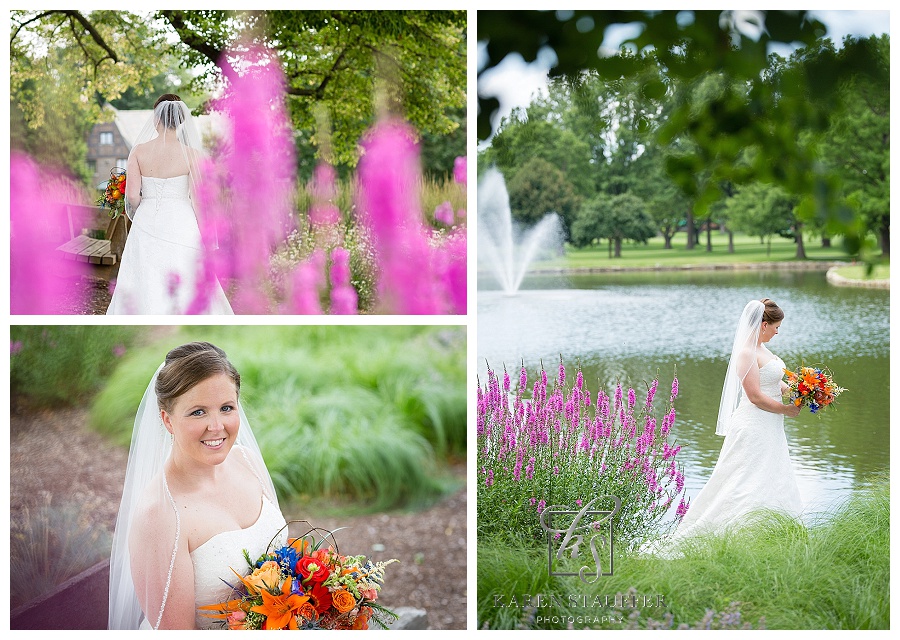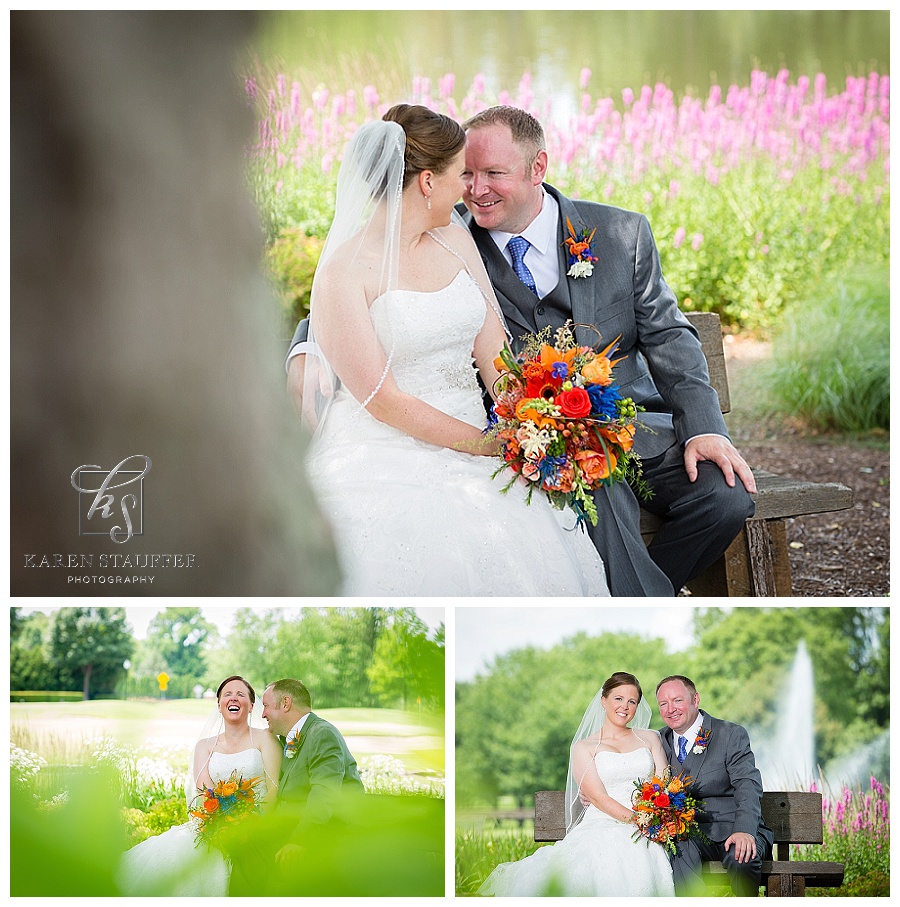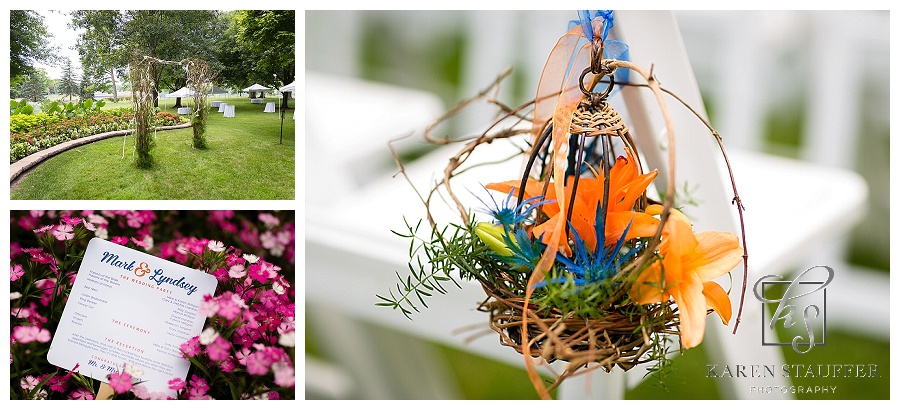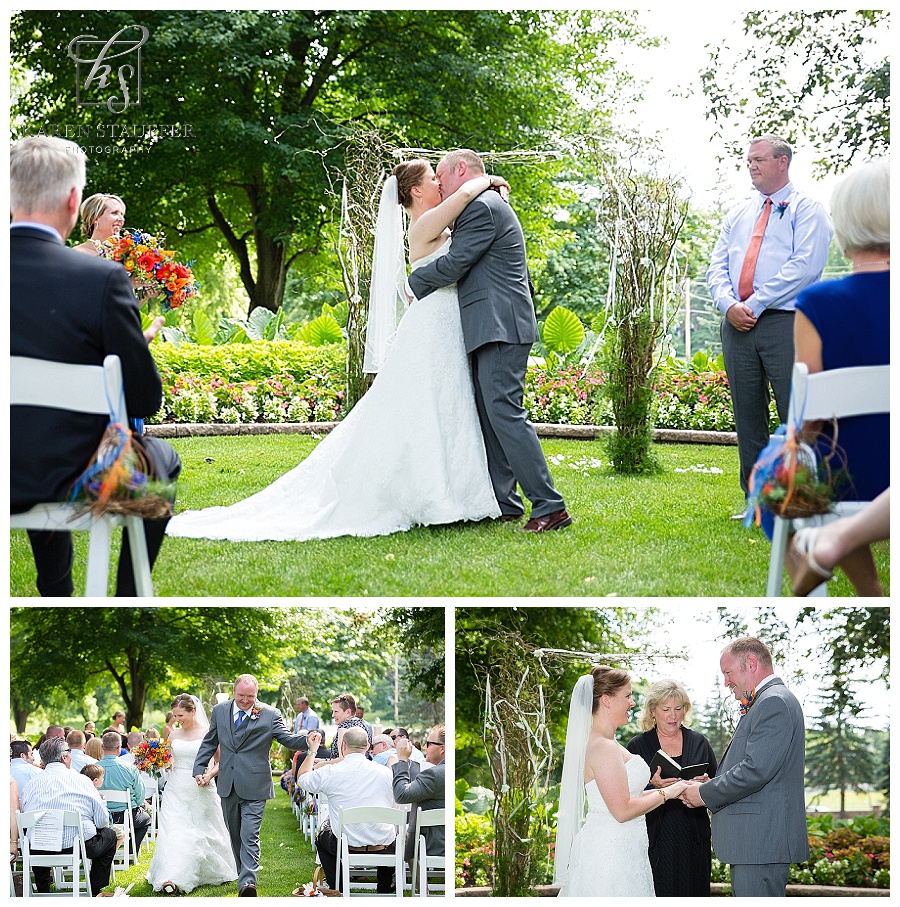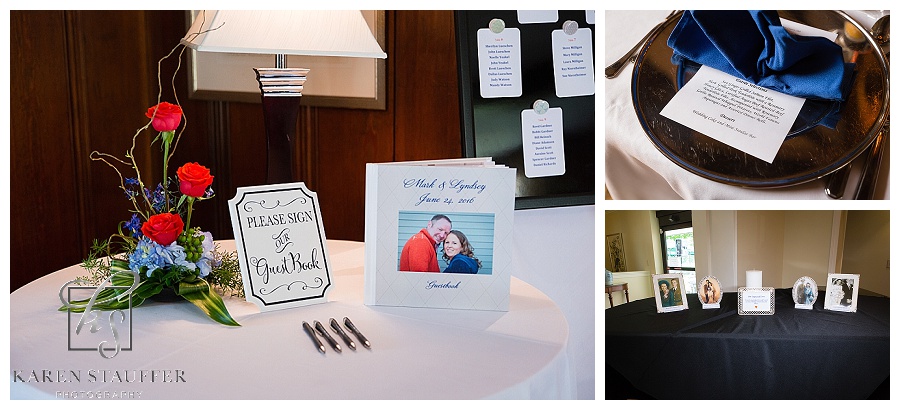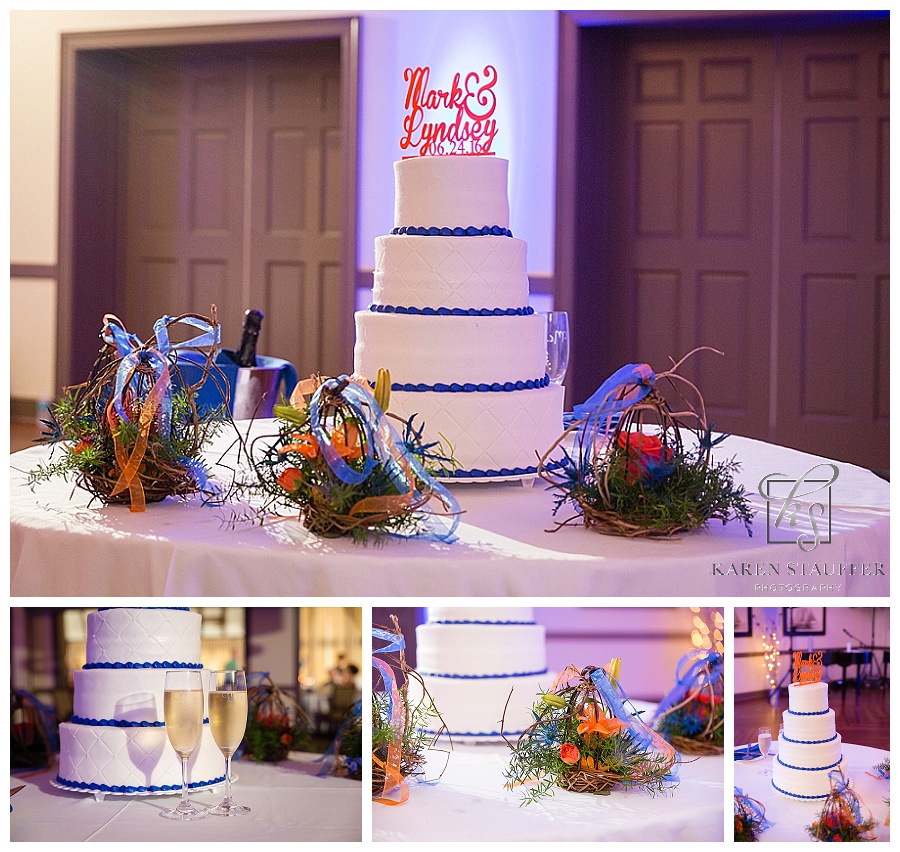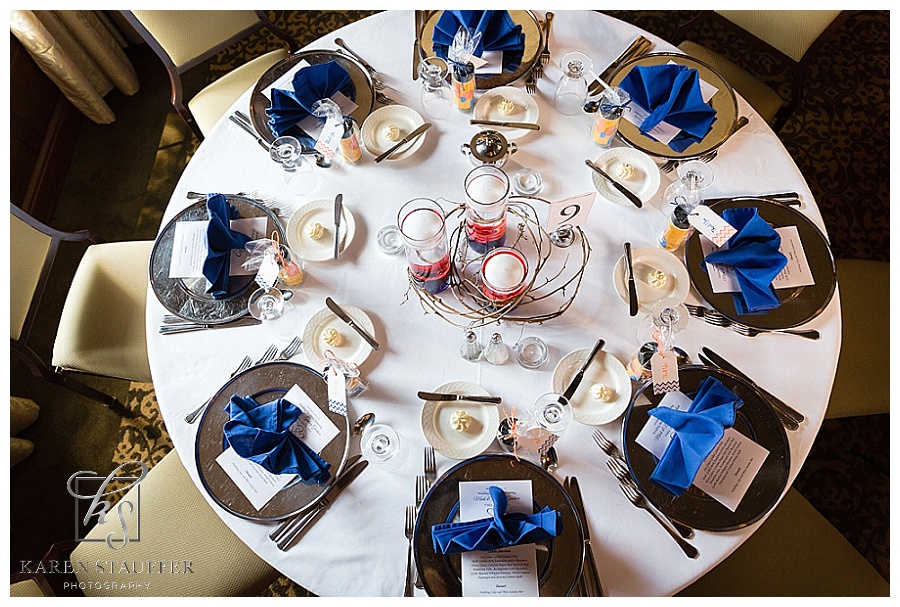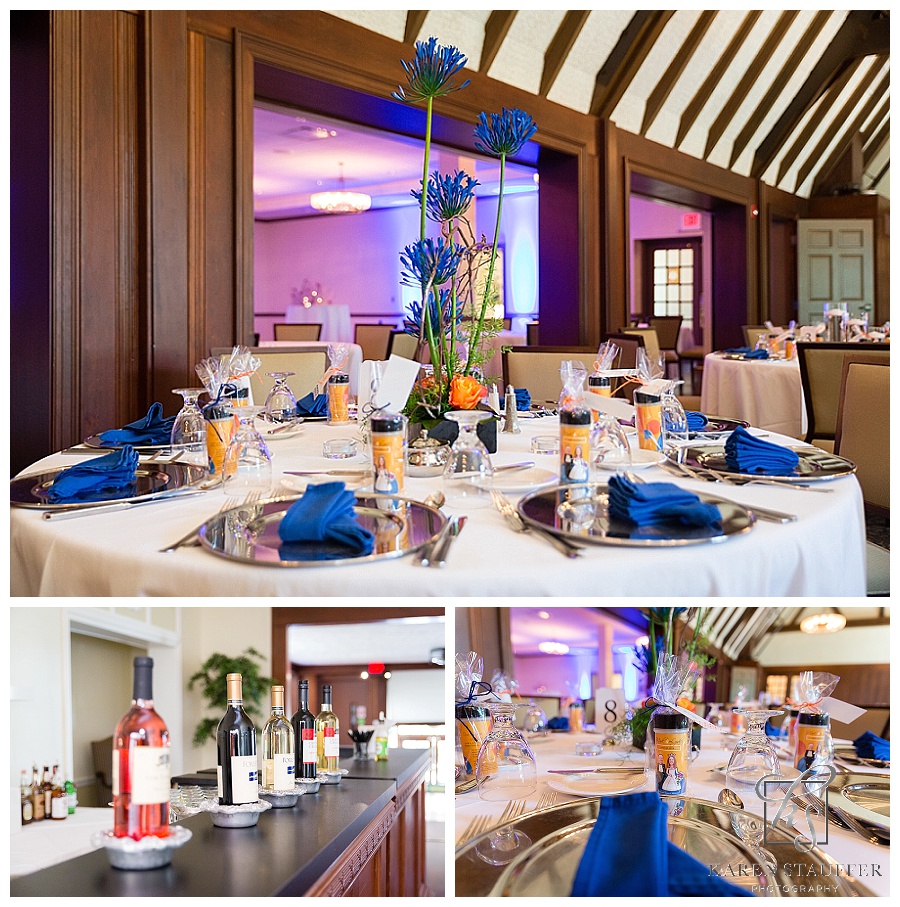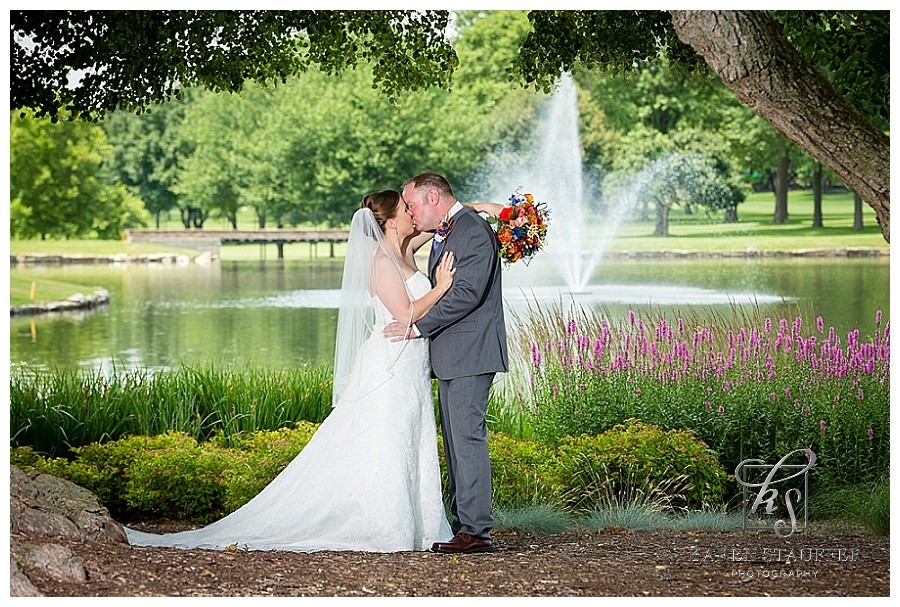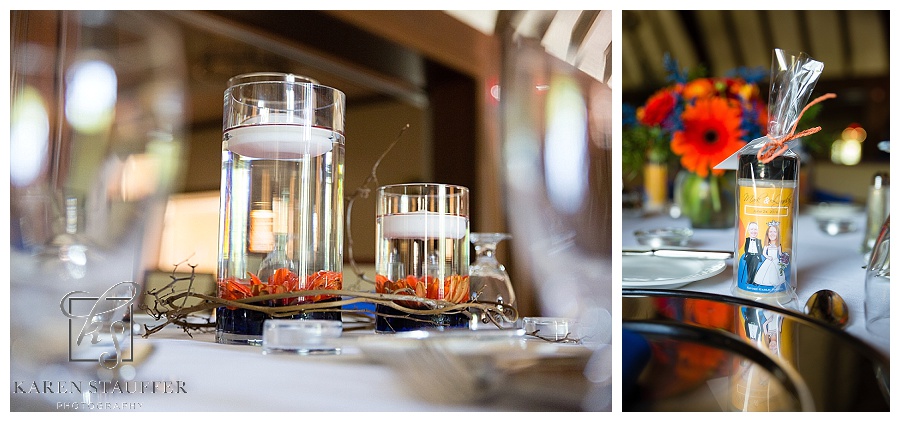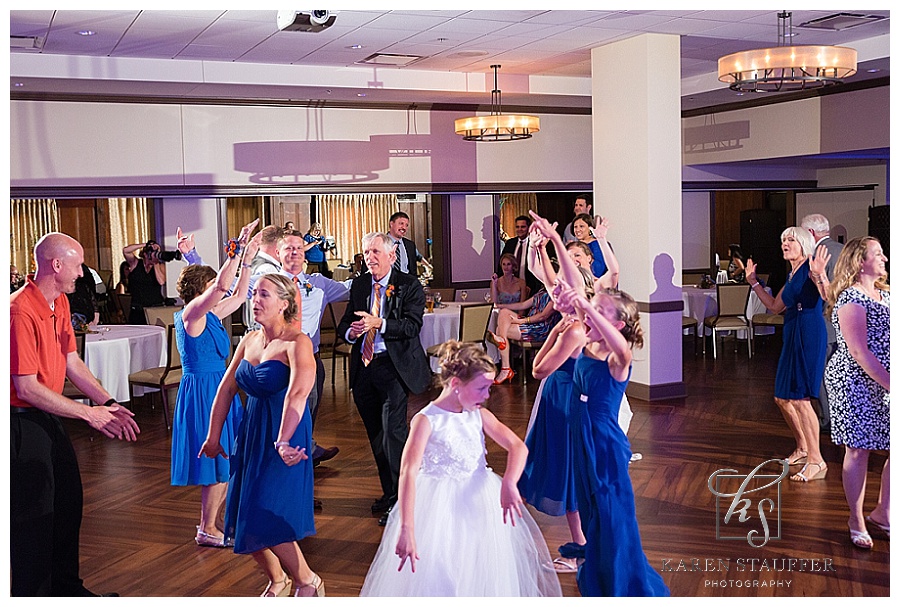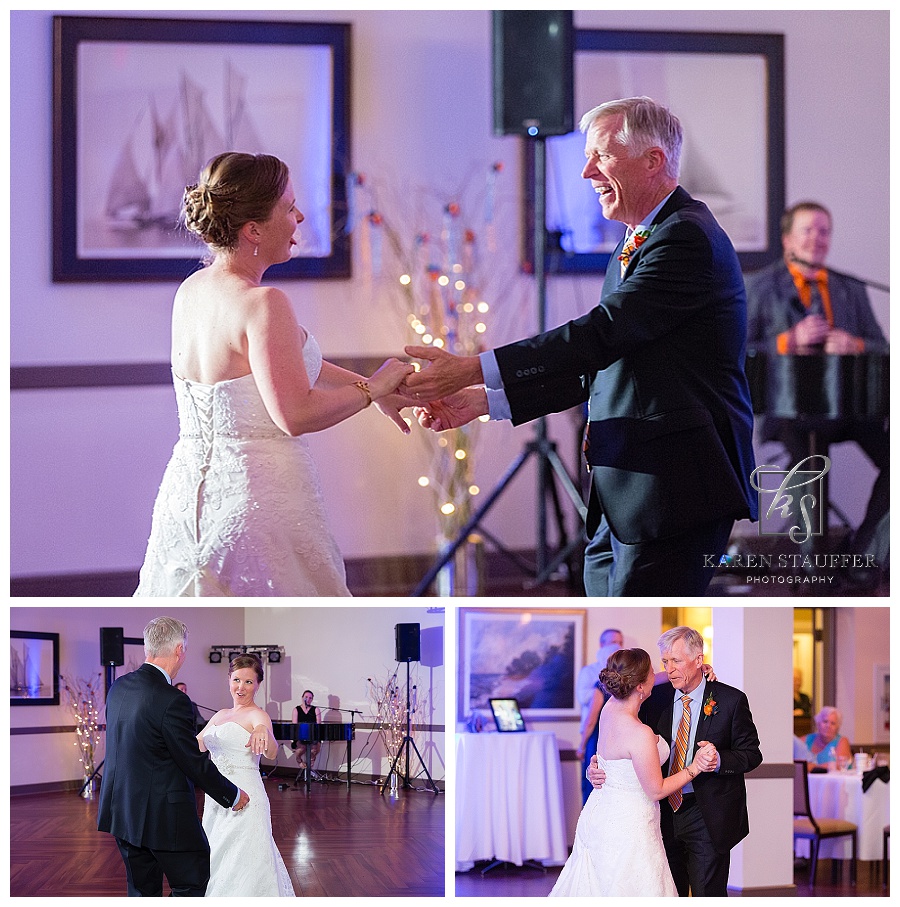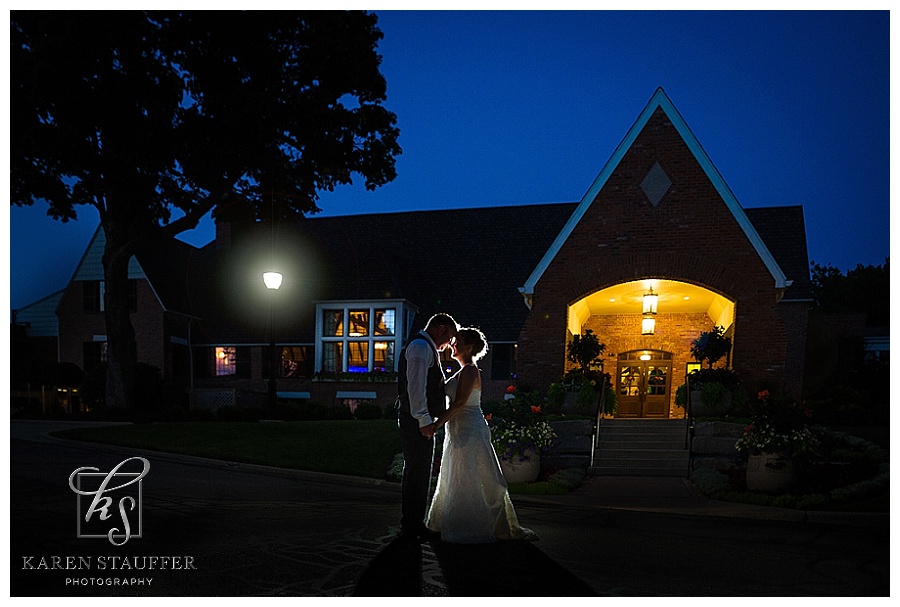 Vendors:

Wedding Dress:  Country Lace Bridal

Wedding & Reception Location:  Bloomington Country Club

Florist:  Forget Me Not Flowers

Wedding Rings:  Bremer Jewelry

Cake:  Janet's Cakes

Guest Favors:  Custom Spice Bottles from Spicywedding.etsy.com